Vendors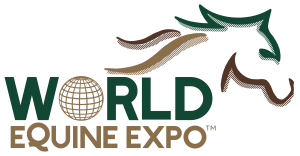 In true "Celebrate the Horse, Celebrate the Sport" form, the World Equine Expo™ will feature vendors across all facets of human-horse interaction, from breed associations and nonprofits to equipment, apparel, industry innovations and more!
If you like what you see here, admission is included in any FEI World Equestrian Games™ competition ticket, but you can also purchase Grounds Passes for Expo admission only, which will be available August 1 here.
Here's a sneak peek of the vendors you can expect to visit in September at Tryon International Equestrian Center (TIEC)*:
Jewelry
Marc Bernstein New York
Bennett Fine Jewelry
Designs by Loriece Ltd
All Tribe Silver
Ronald Ravan Designs
Tuyet Distinctive Jewelry
Carol Wells Collection
Karina Brez Jewelers
Footwear
 HOOFITZ Rain Boots
Gifts & Toys
 HSN Designs & Bags
Just Fur Fun
The Wrinkled Egg
Mast General Store
EquiTreasures
Hand Bags & Luggage
 Lauracea
LILO Collections
Stefano Laviano
Meanwhile Back On The Farm
Zambezi Grace USA
Clothing
Saratoga Saddlery and Outback Survival  Gear
Bacher Products GmbH
Portman Outdoor Clothing
Dubarry of Ireland
In the Stirrup
Essential Bodywear
Fab Finds by Sarah
Coleman Collections
Le Fashion Cottage
SheFit
Doncaster
Equine and Country
Black Petticoat
Centerline Style
Apacceli
WEG Official Boutique
WEG Superstore
WEG Shop
Household Décor
 Kashmir Moon of New York
G. A. Wani & Sons
Art Collections
Freelance Design USA
Equestrian Artists or Tryon featuring Tammy Tappan
Jim Dratfield's Petography
Photoweavers
Julie Keyes Art Gallery
Tanner Jensen Fine Art
Teora Fine Art
Sarah Lynn Richards
Clare Christie Fine Art
Lifestyle
Human Touch
Eyes of Wellington
Maui Jim Eyeglasses
A Taste of Grapes and Olives
Jelessi
Nature's Wonder
L'Core Paris
Click Heat
Remedy Health & Wellness Store
Cocolene Organic Skincare
Young Living Essential Oils
Riding Clothes & Equipment
Animo
Horse and Rider Boutique
EQ Exchange
Horseware Ireland
Equestrian Team Apparel
FITS
Horze Equestrian
Tack N Rider
Ellany Equestrian
Equis
Professionals Choice
Shires Equestrian
Joules
Equiline America
C4 Belts
Charles Ancona
Romitelli Riding Boots
Boot Crowns
DeNiro Boot Company
La Mundial
Franco Tucci
Der Dau Custom Made Boots, New York
CHARLES OWEN & AIROWEAR
Soteria Safety Equipment
Kaki Apparel
Tack
Dover Saddlery
The Tack Shop
The Farm House, Inc.
Horse Tack Co/Equestrian Int'l
Back On Track
Saddleries
CWD Sellier
Devoucoux
Voltaire
Antarès Sellier France
Equipe USA
DP Saddles
Bates Saddlery
Wintec Saddles
Hulsebos Saddles US, LLC
Browbands with Bling and Other Things
Hands On Grooming
Barn & Barn Equipment Stalls
Classic Equine Equipment
System Horse Stalls Limited
Haygain North America
Saratoga Stalls
Lucas Equine Equipment
Western Pro Feeders
Barn Architects/Builders
Kaiser Martin Group
MD Barnmasters
Footing
Footing First LLC
Premier Equestrian
Footing Solutions USA
Fencing & Gates
Buckley Fence
Tack Lockers & Storage
Top Jock Tack Boxes
Walkers & Treadmills
Kraft Horse Walkers
MK Horse Walkers
Horse Gym USA
Saunas , Solariums
Sport Innovations
Drimee
IGK Equestrian LLC
Equine Feeding and Bedding Supplements
Resvantage Equine
Actistatin/GLC Direct LLC
HorseTech Inc.
LubrisynHA Family of Products
SmartPak
Platinum Performance
Tony Hanley Horse Supplements
LamiCell & Metalab
Horse Licks & Treats
Nicker Nickels
Barn Savers
Special, Mixed Feeds, Cubes
Standlee Premium Western Forage
Triple Crown Nutrition
Transport and Vehicles
 Prevost Coach
LandRover
H.F. "Tex" Sutton
Veterinary Medicine/Health and Wellness
Etalon Equine Genetics 
Bemer
GetSound™
NIGHTWATCH®
Multi Radiance
Pulse Equine
Respond Systems
Magnus Magneticia/Equipulse
Pegasus Therapy by LiteCure
HiDow International
Utmost Therapy
ViaGen Pets & Equine
Abaxis
Boehringer Ingelheim
OSPHOS® (clodronate injection)
Ride Safe
Neigh Gallop Green
Tuning Element
Zeno Neuropacer
Breeding Clubs, Societies & Associations
United States Equestrian Foundation
Arabian Horse Association
Akhal-Teke Assoc of Am.
American Hackney Horse Association
American Morgan Horse Association
American Saddlebred Horse Association
Paso Fino Horse Association
United States Equestrian Team Foundation
United States Para-Equestrian Association
Stud Farms
Spy Coast Farm
CLASSICALA FARM, INTL / CLASSICO FINO IMAGE,LLC
World Breeding Federation of Sport Horses
Equestrian Education
Palm Beach International Academy
EQ Express
Guy McLean
Franklin Method Equestrian
The Horse Guru
JP Giacomini
Publications
Chronicle of The Horse
WNC & Charleston magazines
Training Technology Applications
Levade
Riding Post
Equine Protection & Conservation
The Humane Society of the United States, Equine Protection 
The Wild Horse Preserve At Grayce Winds
Brooke USA
Other
Tractor Supply Company
Theraplate
Forever Dream Senior Dog Sanctuary
Tour Cleveland County
Visit NC
Cleveland County Rescue Mission