Learn the Disciplines: Vaulting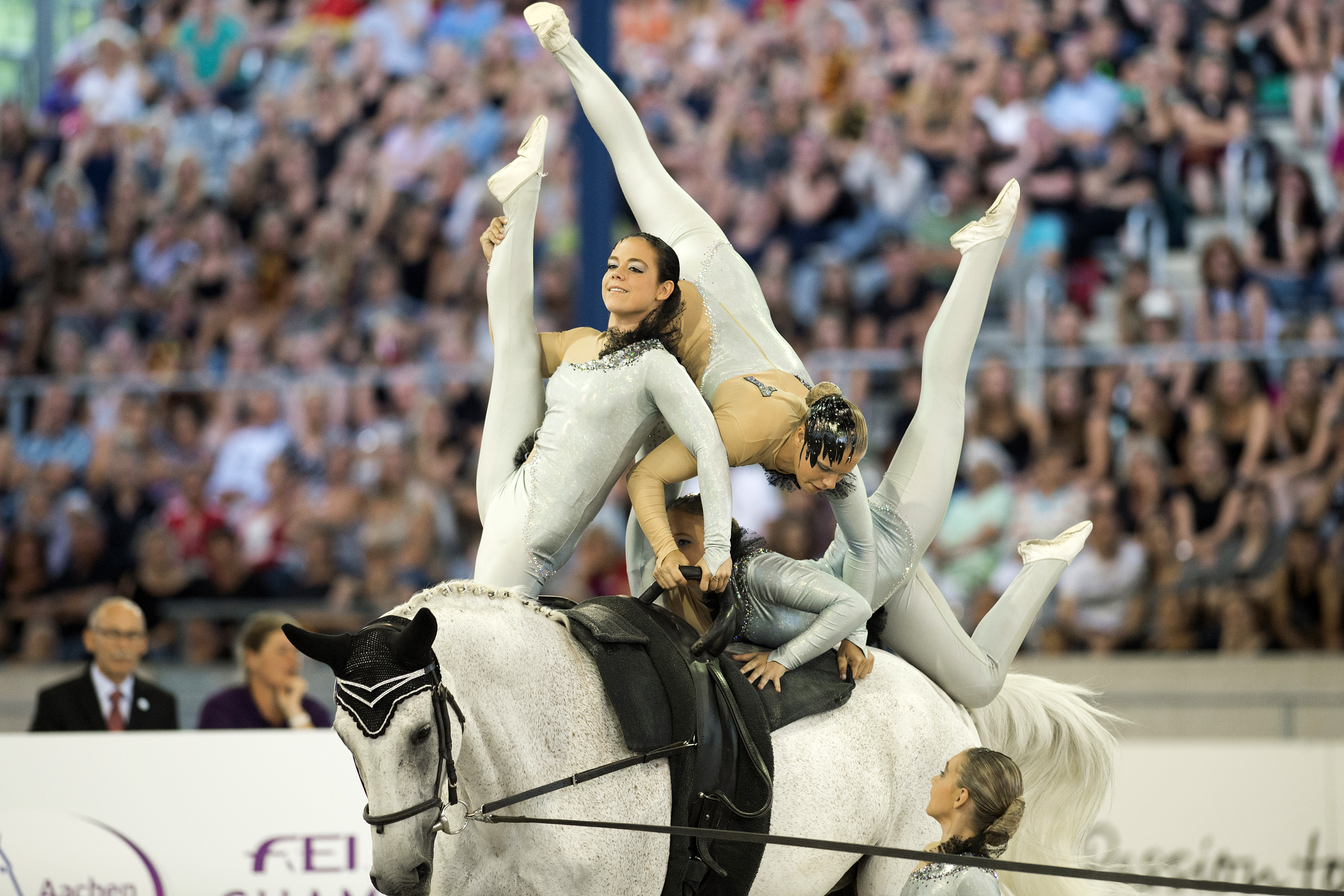 VAULTING is simply described as gymnastics on horseback, and has a history as an equestrian act at circuses, but its origins stretch back at least two thousand years. Vaulting is a harmonious bond between horse and athlete that creates awe-inspiring acrobatic displays of skill and precision.
All vaulting routines—team, individual, and freestyle—are performed on the back of a cantering horse, traveling in a circle and attached to a lunge line. Competitors are judged on their ability to smoothly execute compulsory movements demonstrating strength, flexibility, and balance during their routines. The horses are an important part of the team and, like the human gymnasts, are also judged on their performance.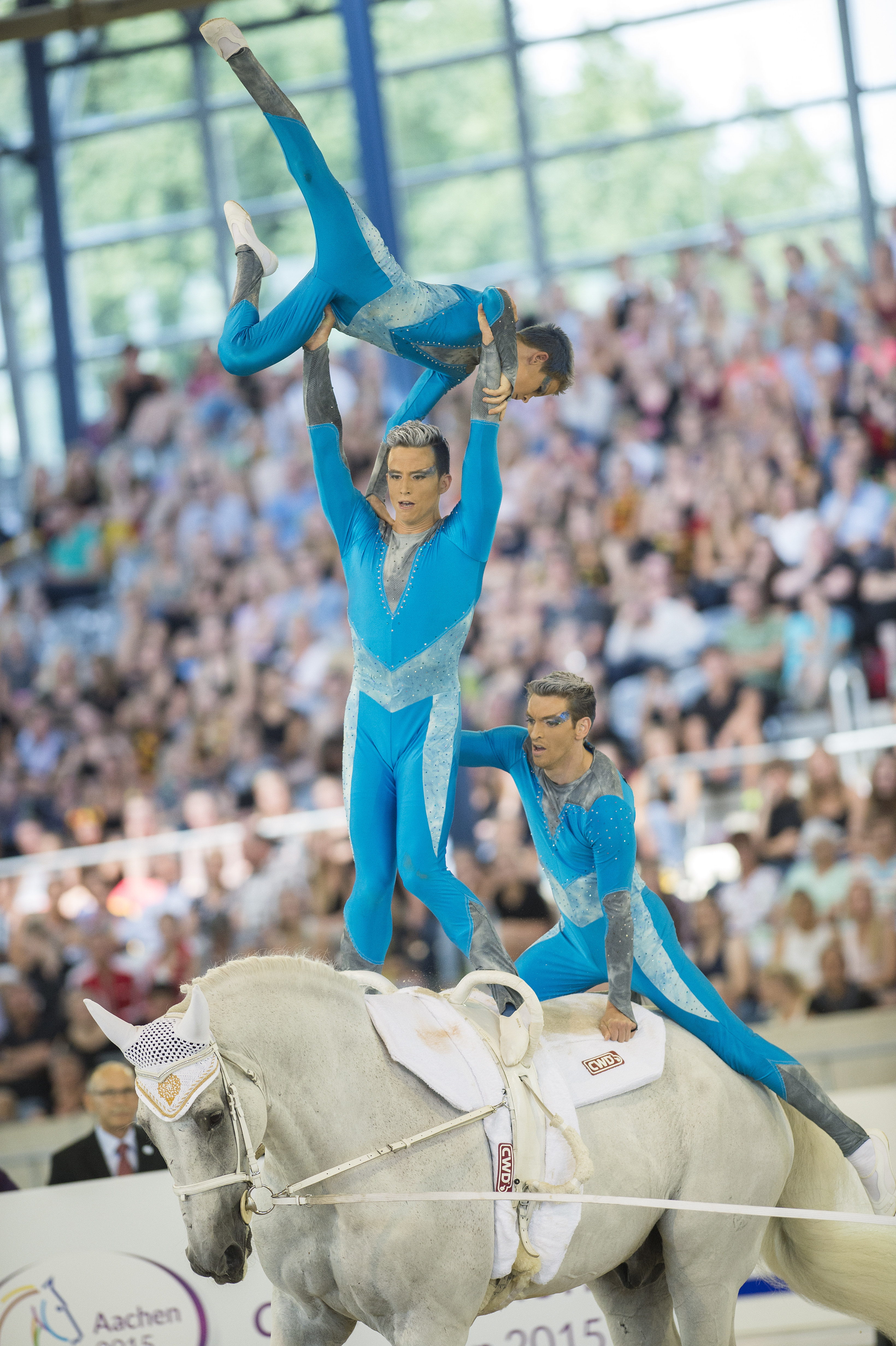 Vaulting Schedule
September 18: Squad Compulsory and Individual Competition
September 19: Teams Freestyle (Including Pas de Deux Freestyle) and Medal Ceremony
September 20: Individual Technical, Squad Freestyle and Pas de Deux Freestyle and Medal Ceremony
September 22: Individual and Squad Freestyle and Medal Ceremony
For the Official Tryon 2018 schedule by day click here!

View Vaulting Photos
Haven't seen Vaulting before? Click here to view a photo gallery of what you will see during Vaulting at the FEI World Equestrian Games™ Tryon 2018 from our official Test Event this Spring!

Purchase Tickets to Vaulting! 
To purchase the All Session Vaulting Pass or Individual Vaulting tickets click here!