Learn the Disciplines: Reining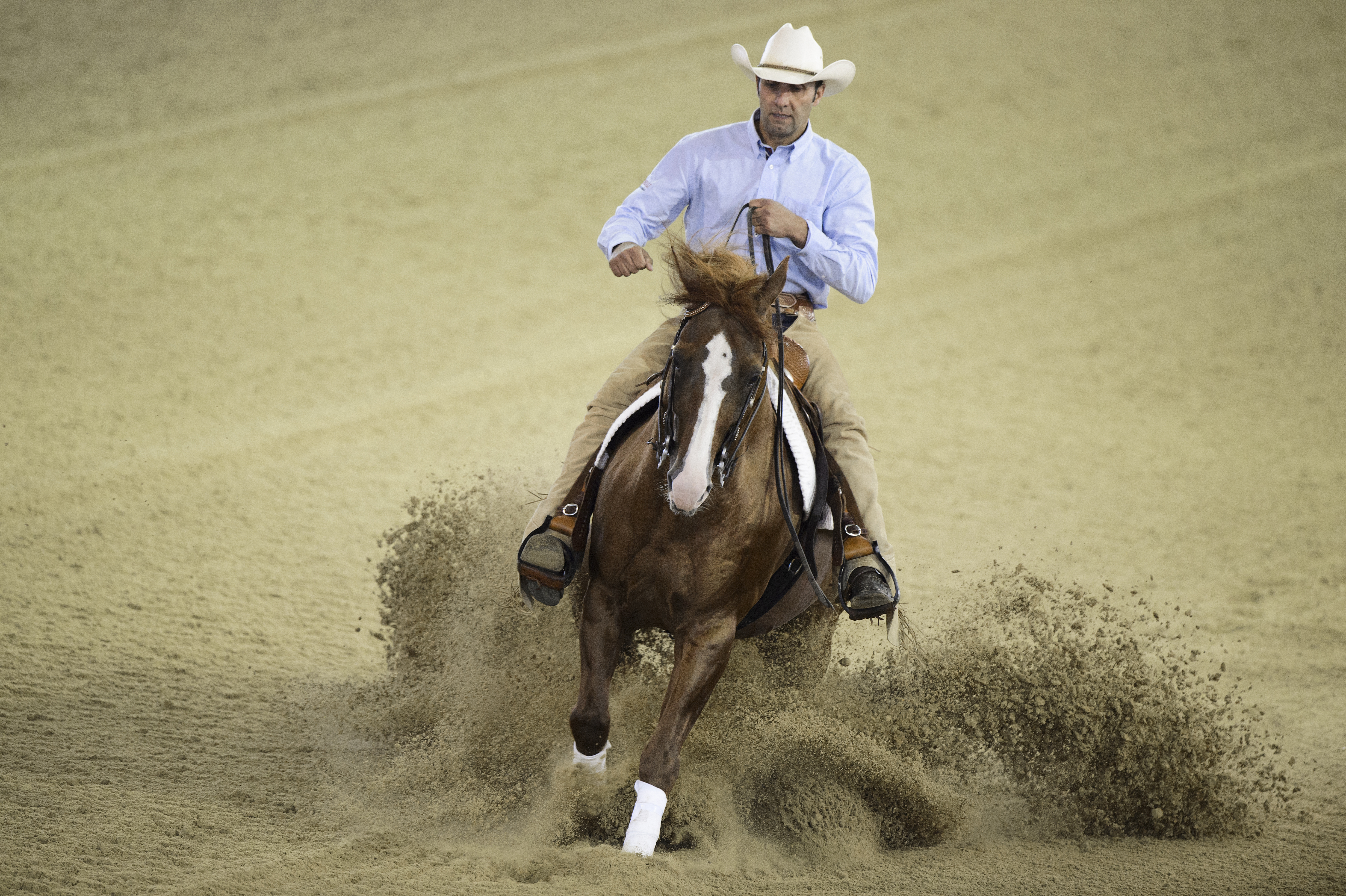 REINING originates from the working movements of horses and riders when herding cattle and is a judged event designed to show the athletic ability of ranch-type horses in an arena setting. With large fast circles, flying lead changes, 360 degree spins and sliding stops all required within individual performances, Reining is one of the most thrilling equestrian sports and the only FEI World Equestrian Games™ western discipline.
 
Reining Schedule

September 12: Team Sessions 1 & 2 and Medal Ceremony
September 13: Individual Qualifier
September 15: Individual Final and Medal Ceremony
For the Official Tryon 2018 schedule by day click here!
View Reining Photos
Haven't seen Reining before? Click here to view a photo gallery of what you will see during Reining at the FEI World Equestrian Games™ Tryon 2018 from our official Test Event this Spring!

Purchase Tickets to Reining! 
To purchase the All Session Reining Pass or Individual Reining tickets click here!