Parking
*Parking for Monday, September 17 & Tuesday, September 18*
Due to the effects of Hurricane Florence, spectator parking for the WEG is now located near the Sandy Plains Volunteer Headquarters at 200 Catawba Dr, Tryon, NC for Monday and Tuesday.
Parking at the Steeplechase Lot will reconvene on Wednesday, September 19.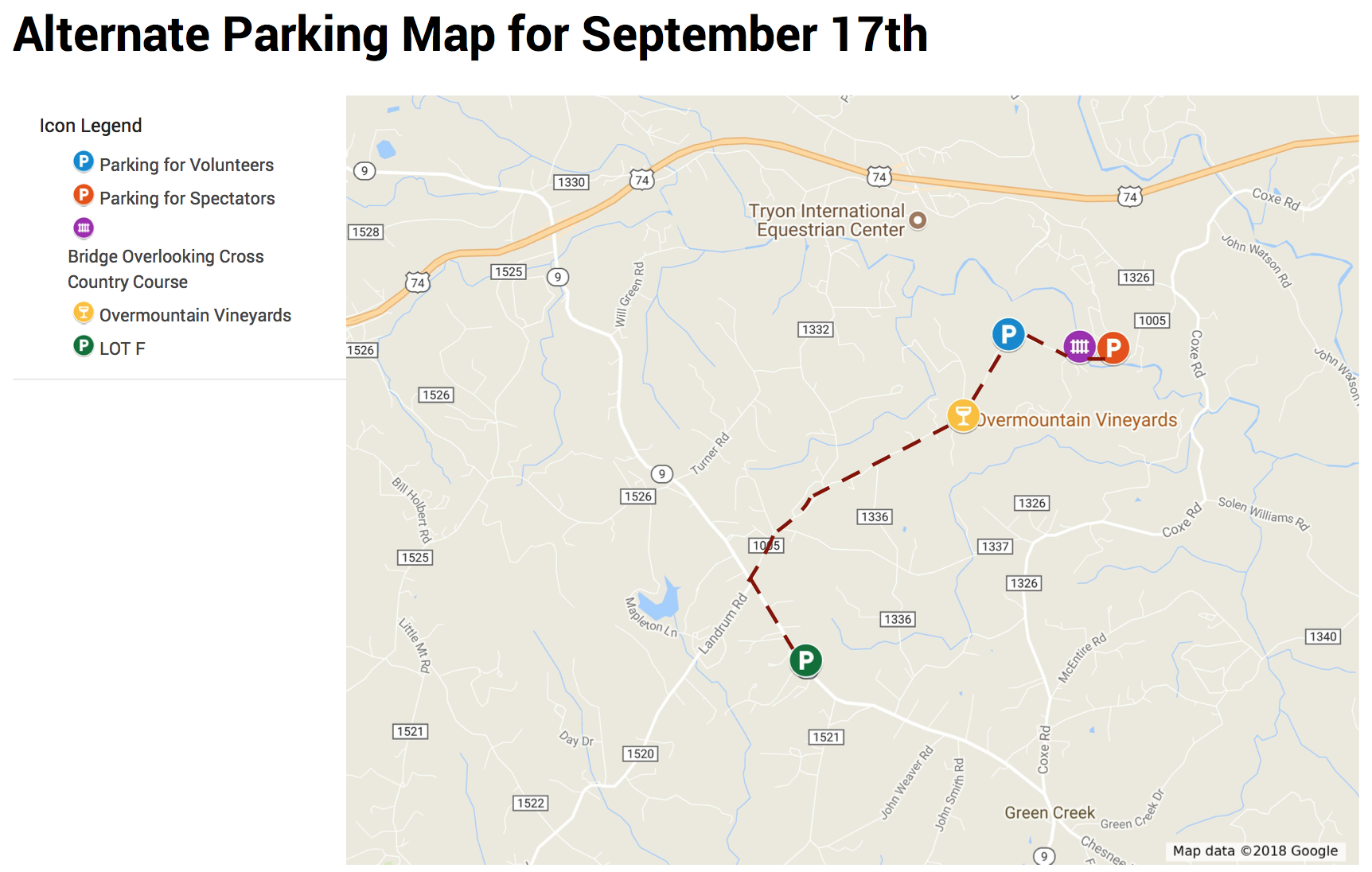 Spectator Parking:
The address for the spectator parking lot (Lot F) is 6881 S. NC Hwy 9, Columbus, NC. This venue has capacity for 10,000+ vehicles. Shuttles from the Hwy 9 lot will be running continuously, starting 2.5 hours prior to competition and ending 2.5 hours after the last competition ends each day. Click here to see the location.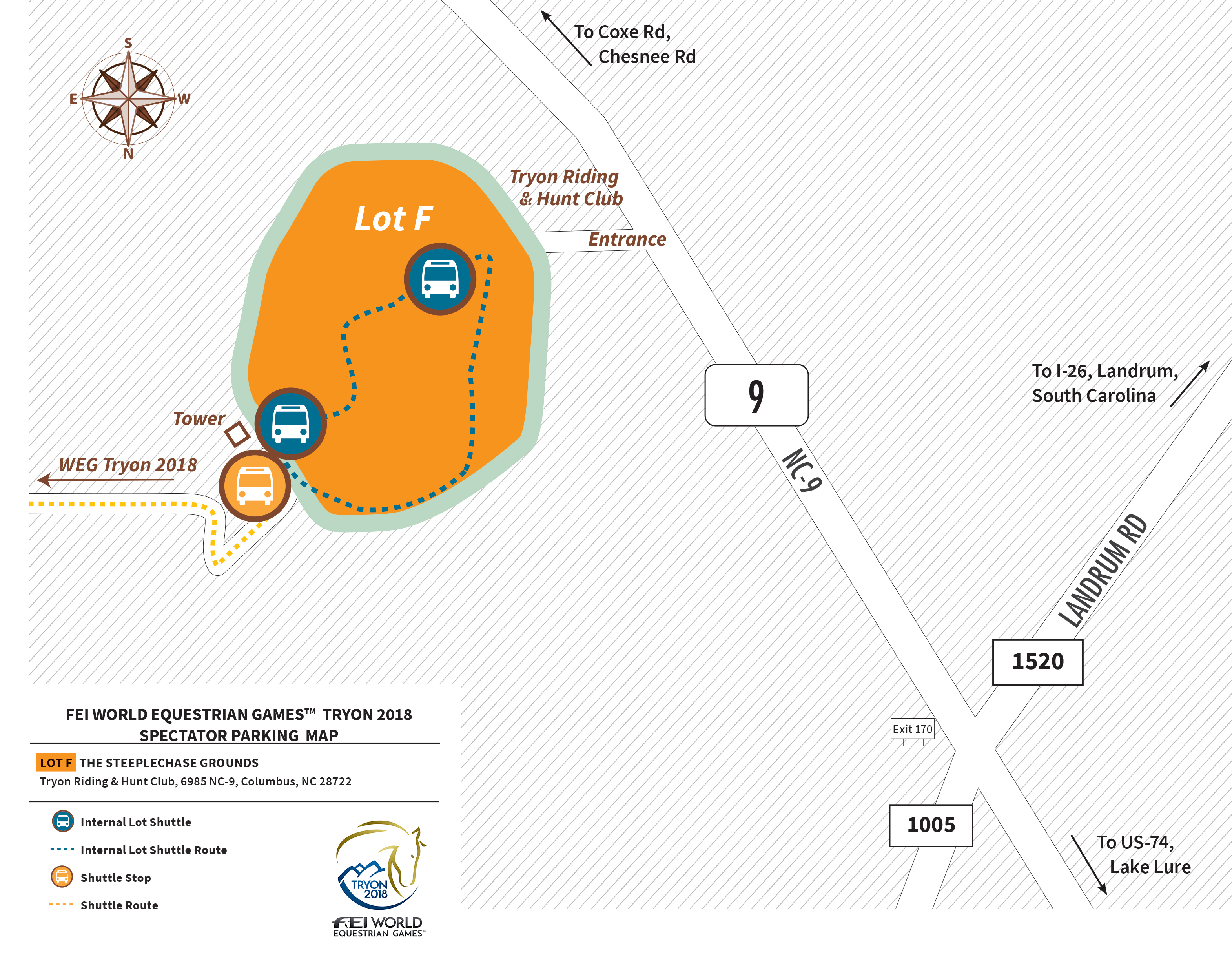 Parking Passes: Parking passes will be available for day-of purchases only. There are no pre-purchases. The fee is $20/day per car and $50/day for oversized vehicles (15+ people). The parking fee includes your shuttle rides to and from the venue. Cash or credit will be accepted.
Drop Off/Pick up Options: You can also be dropped off/picked up by Ubers, friends, etc. at a parking lot on the northside of US 74 free of charge. This lot (Lot E)  is reserved for those needing wheelchair accessibility as well. Shuttles will be available from this location into the venue. The address for this lot is 3580 Pea Ridge Rd. Rutherfordton, NC 28139.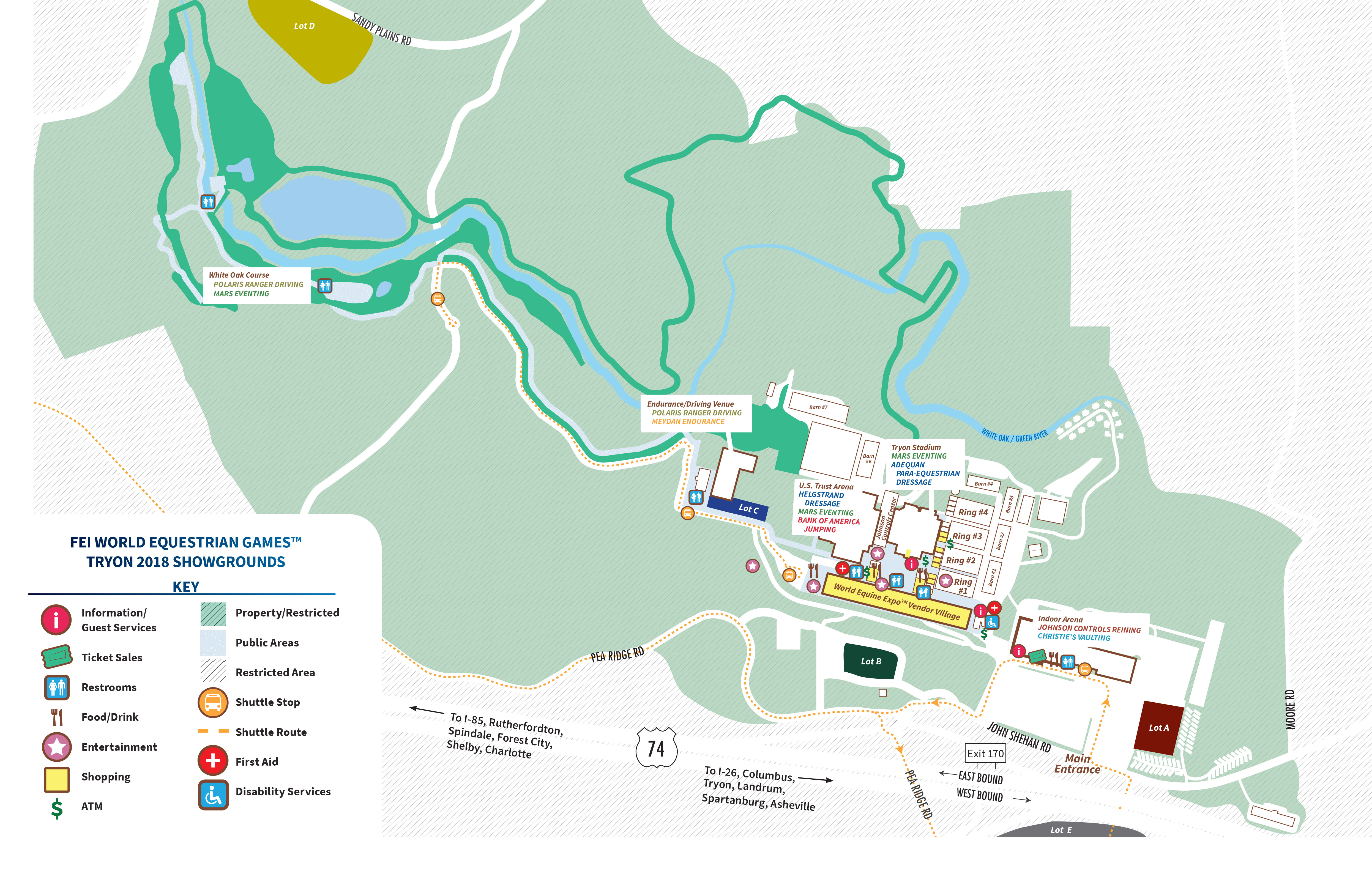 Walking: It is illegal, according to NC DOT, to cross a state highway or interstate on foot. We will not allow walking on any road that crosses through or underneath Hwy 74. Due to safety concerns, we do not encourage walking from nearby roads.
Handicapped Parking: There will be handicapped parking available at the Steeplechase property located at 6881 S. NC Hwy 9, Columbus, NC (Lot F). The handicapped parking spaces will be located closest to shuttle stops. A non-expired, issued handicap parking tag is required to park in these spaces. A wheelchair accessible parking area will also be available at the drop-off location on the northside of US 74 (Lot E).