Hospitality Packages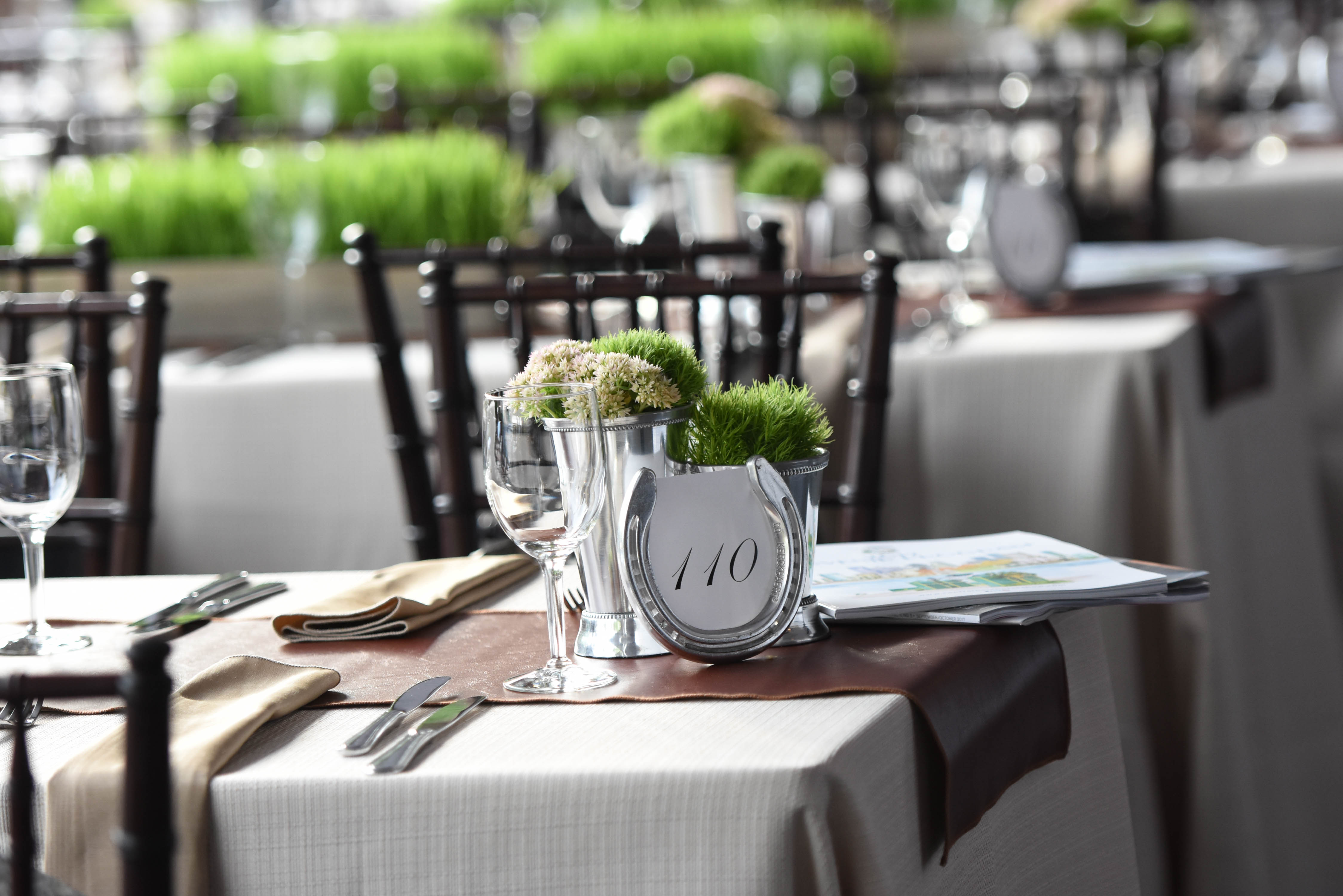 Don't miss an opportunity to host clients, colleagues, and friends at what is expected to be the largest sporting event in North America in 2018 coming right here to North Carolina!
Click here to view our full selection of Hospitality & VIP offerings. 
Click here to purchase VIP tickets to WEG.
For information regarding Corporate Hospitality & VIP Packages at the FEI World Equestrian Games™ Tryon 2018, please contact:
Jan Ivey at jivey@tryon.com or at 828-863-1470.
Travel to the Games in Style!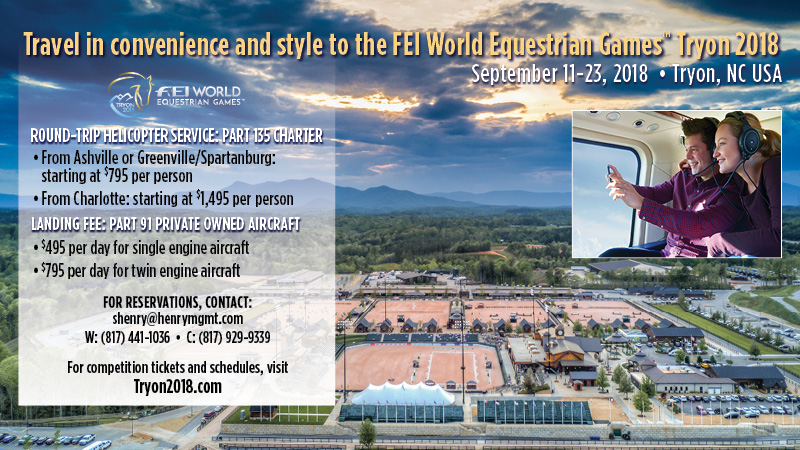 Enjoy round-trip helicopter service from Asheville, Greenville/Spartanburg, or Charlotte starting at $795 per person. Or fly in on your own privately owned aircraft starting at $495.
For reservations, contact shenry@henrymgmt.com or gmoore@henrymgmt.com or call (704) 756-2652.