Equine Exhibitions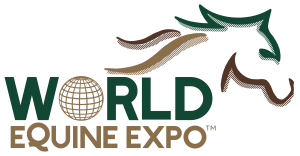 *World Equine Expo™ Schedule Change*
Due to impending weather conditions, it was necessary to relocate some of the FEI competition horses to a different barn on-site at the venue. Therefore, we are no longer able to house the World Equine Expo™ demonstration horses on property and have to cancel the Ring 1 demonstrations for both Week 1 & Week 2.
The Official Mascot Appearances on-site have also been cancelled, but we are working to host an Official Appearance off-site, with more details to come.
However, programming in the EQUUS Theater and on the Coca-Cola stage are still running according to their regular schedules featuring daily entertainment and all Expo vendors are open.
We apologize for the inconvenience and look forward to seeing you for the World Equine Expo™ and the FEI World Equestrian Games™ Tryon 2018 on September 12-23.