Reining originates from the working movements of horses and riders when herding cattle. With large fast circles, flying lead changes, 360 degree spins and sliding stops all required within individual performances, Reining is the only FEI World Equestrian Games™ western discipline. Read a few fast facts here and then find out more details below:
Horses must be at least 7 years old.
Riders must be 18 years old.
The maximum total time allowed for exercising/training sessions is 90 minutes (per 12 hours) per horse at competitions.
All athletes must wear appropriate western attire while competing; this will include a long sleeve shirt with collar, cowboy boots and western hat or safety helmet.
Already know you want to come watch Reining in September? Click here for tickets!
Reining will be held over three days during the first week. Both individual and team competitions will take place. Scroll down to get a day by day breakdown of the competition!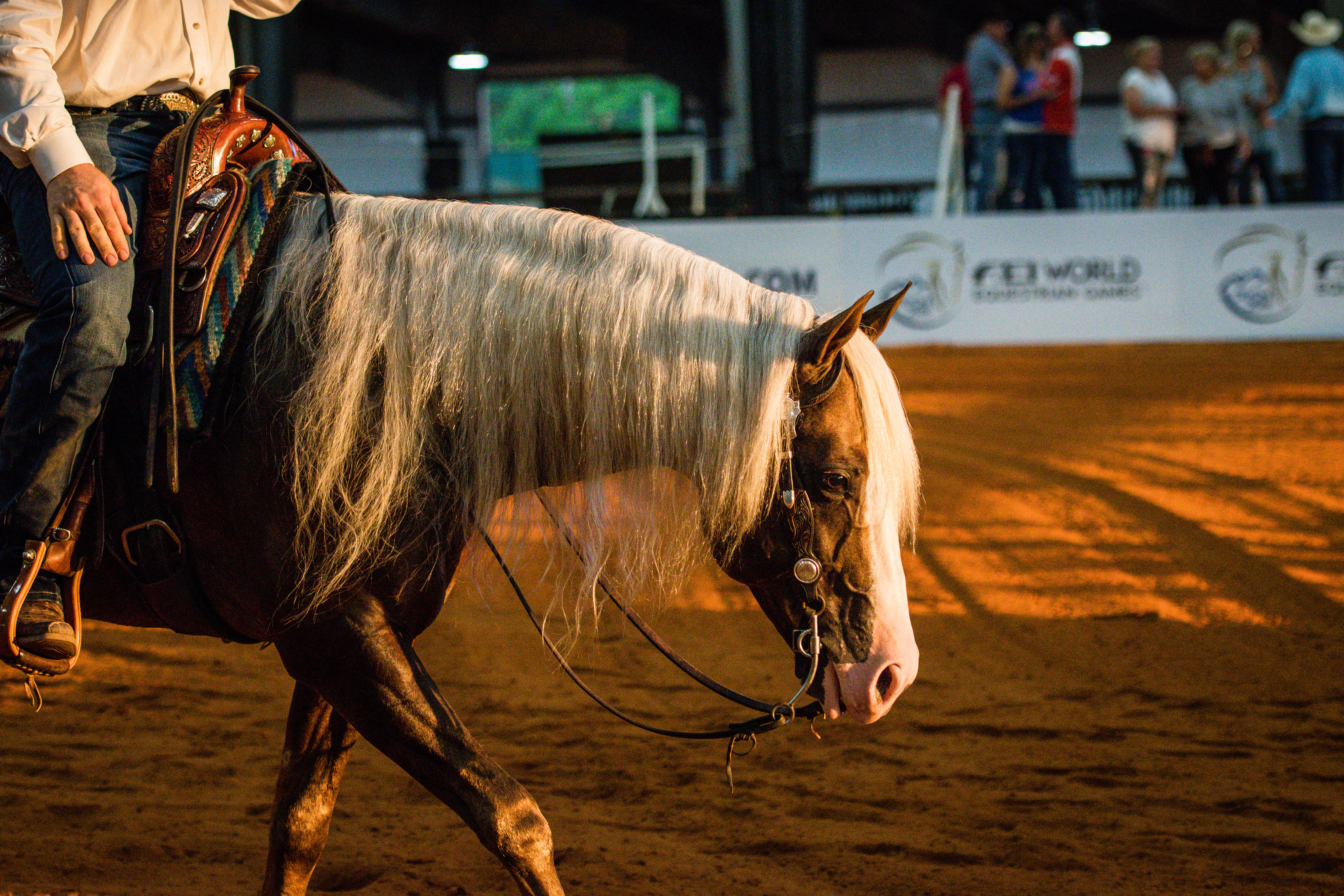 September 12: Team Sessions 1 & 2 and Medal Ceremony
The first day of competition is for both individual and team rounds. The athletes placed 1st to 15th will qualify directly for the Individual Final on September 15, to include ties at fifteen's place. The order of starting in competitions for both team and individual athletes will be conducted by draw.
September 13: Individual Qualifier
The second day of reining is open to the athletes placed 16th to 35th in the Team/Individual competition on September 12. The highest place eligible for the second qualifying competition is 35th place, including ties for 35th.
September 14: Rest Day
September 15: Individual Final and Medal Ceremony
The final day of competition is open to the 15 best athletes from Day 1 (September 12) and 5 best athletes from the Day 2 (September 13)  including the ties for the fifth place in the second qualifying competition. The starting order shall be in reverse order from the Team Competition (September 12) results.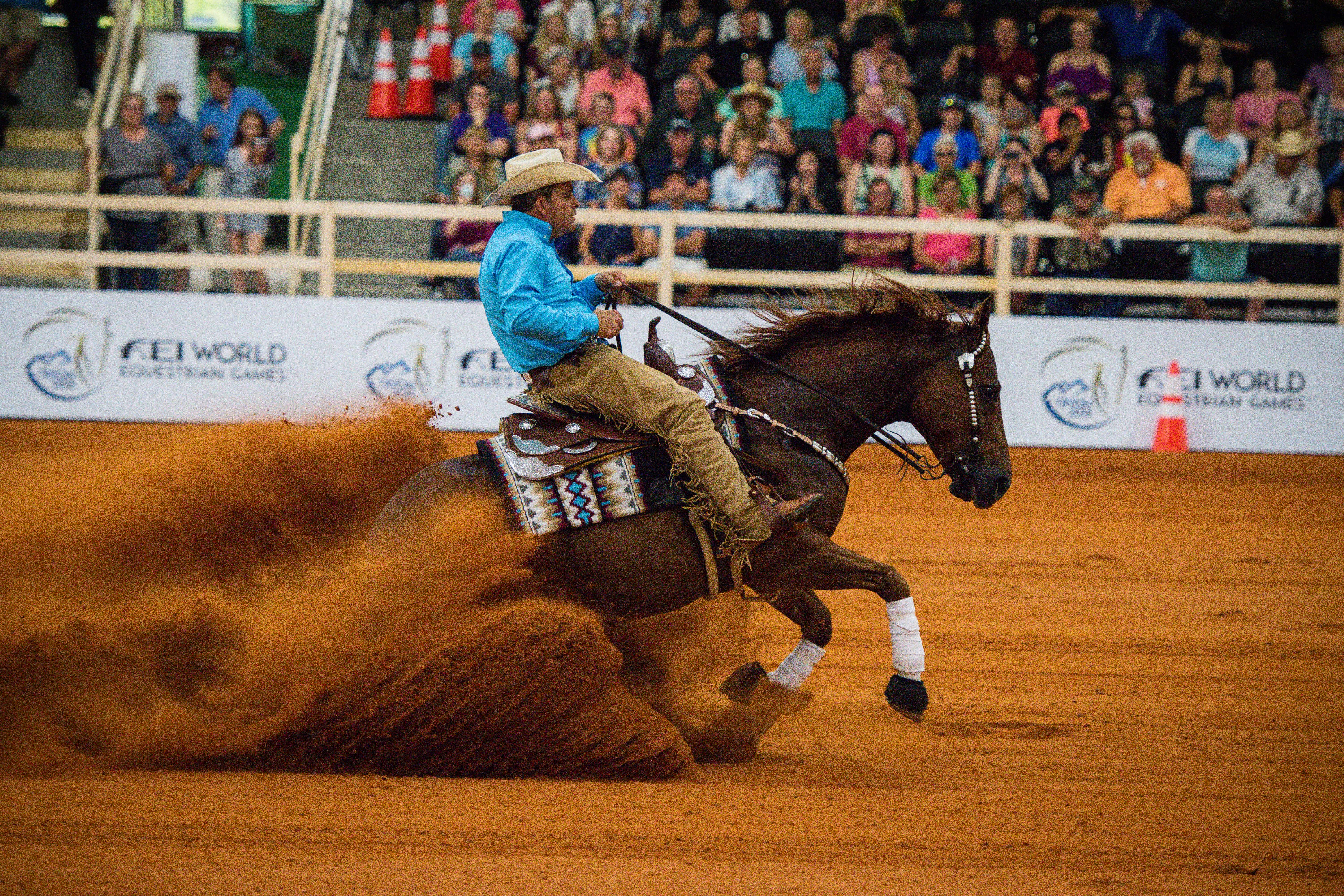 Scoring
Scoring will be on a basis of 0-Infinity, with 70 denoting an average performance. There will be 5 judges scoring each ride, with the top and bottom scores dropped to give an average final score.  In the event of a tie, the scores from all 5 judges are added for the three counting Team Members.
Penalties
Riders will receive will a score of zero if:
Use of more than index or first finger between reins.
Failure to complete pattern as written
Performing the maneuvers other than in specified order.
Backing more than two strides
A turn of more than 90 degrees
A judge is required to penalize a horse 1/2 of a point for a delayed change of lead by one stride, where the lead change is required by the pattern description and deduct one point for over or under spinning up to 1/4 of a turn.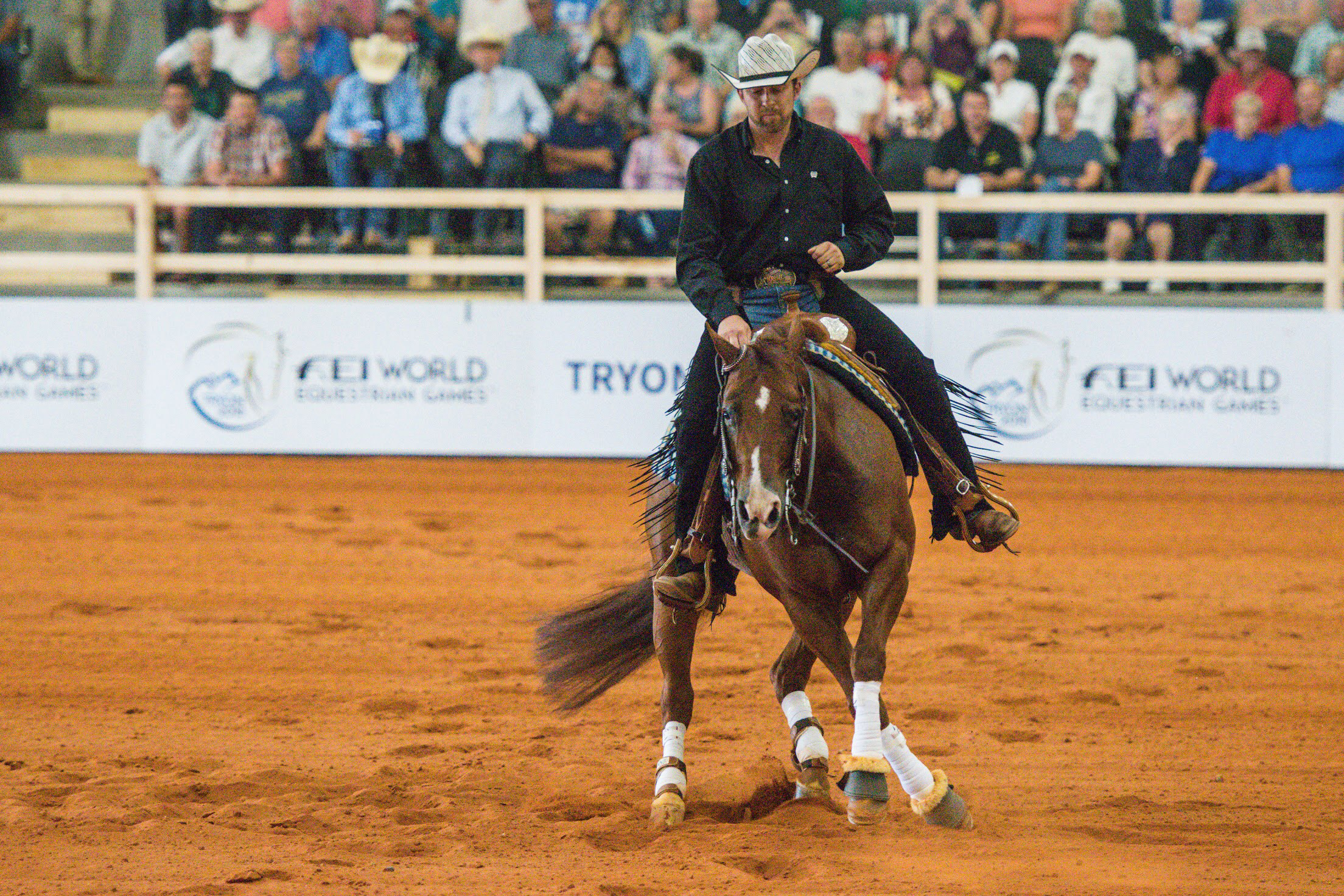 Now that you know more about the Reining discipline, it's time to purchase your tickets and come cheer on your teams or individual riders this September!
Reining tickets are available now by clicking here. 
Reining Schedule:
September 12: Team Sessions 1 & 2 and Medal Ceremony
September 13: Individual Qualifier
September 15: Individual Final and Medal Ceremony