Show Jumping may be one of the most common or well-known disciplines, but there are still some details that you didn't know! First, let's start with  some fun facts:
Riders must be 18, or turning 18, in the year that the Games are held.

Horses must be at least nine years of age.

Competitors are allowed a 90 second warm-up over fences in the main competition arena the day before official competition begins.

Riders are allowed to walk each course before competition.

Teams may consist of three or four riders, and qualified individuals may also compete.

There is a mandatory rest day between Team Medals & Individual Medals of competition. 

Lowering the height of a jump incurs four faults.

The water jump must be used at least three times, and can be no wider than 4.00m.

Fence heights can range from 1.55m-1.65m over the three days of competition.
Jumping is run over the course of five days, and each round is more exciting than the last! Scroll down to get a play by play of each day of competition.
 Already know you want to come watch Jumping in September? Click here for tickets!
September 19: Team Competition/ Individual Round 1
The first day of show-jumping is both a team and an individual competition, and is referred to as the speed round. Fences are set to 1.55m, with spreads of no more than 2.0m. Riders race against the clock while trying to leave all the fences in tact. At the conclusion of the round, riders are ranked according to penalties.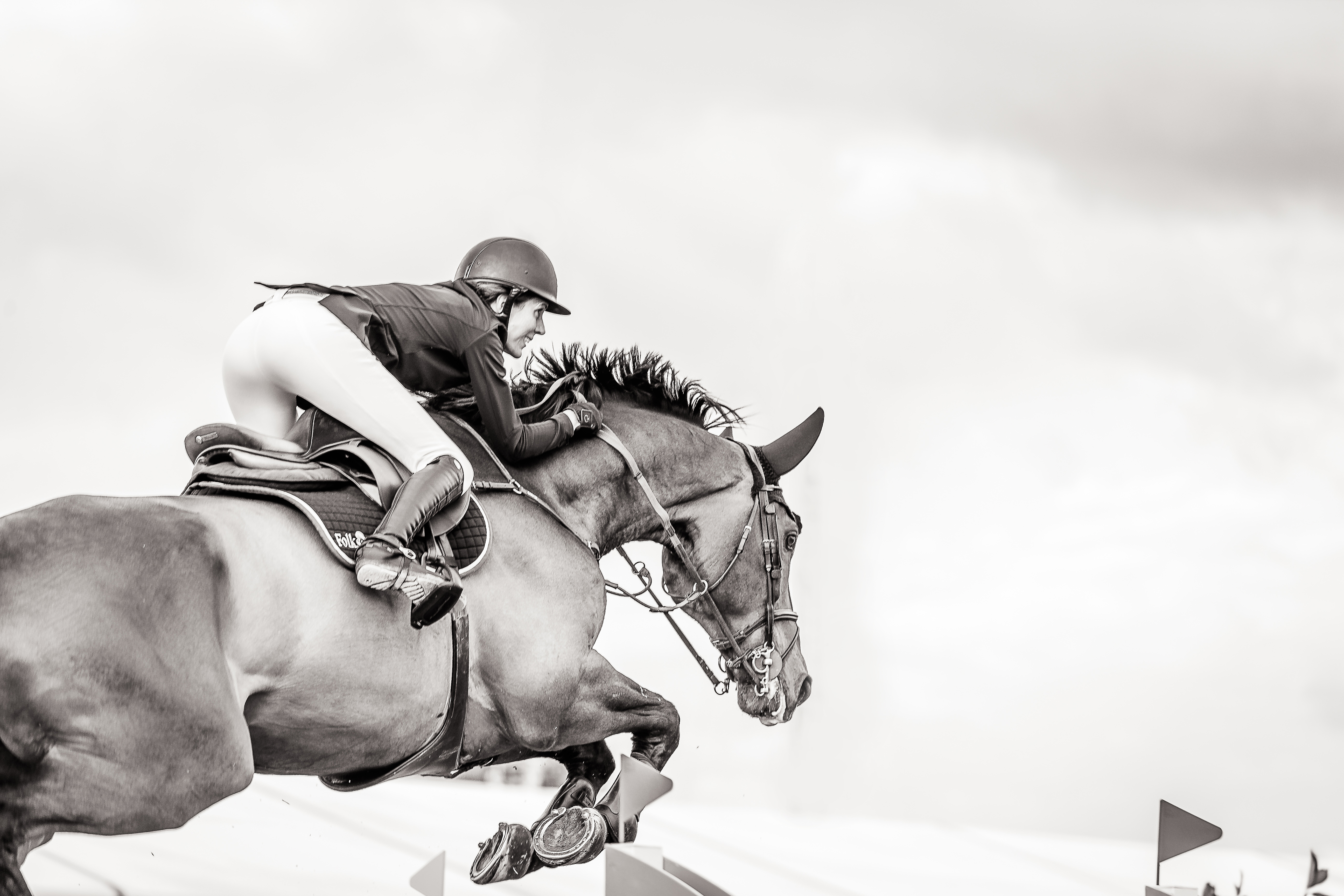 September 20: Team Competition Round 2/Individual Qualifier (Round 2)
The second day includes the second round of individual competition and the team competition. Fences can be set up to 1.65m in height and spreads of no more than 2.0m, and a water jump is required.
Team (Round 2): In order to compete on September 20, athletes must have competed on September 19. For the team portion, only the top three scores from each team will count towards the final score, which means teams of four will have one "drop score."
Individual Round 2: This round will consist of the top 60 ranked individual riders from Round 1. Many of these athletes will also be competing for their team in this round, so it will be the same course.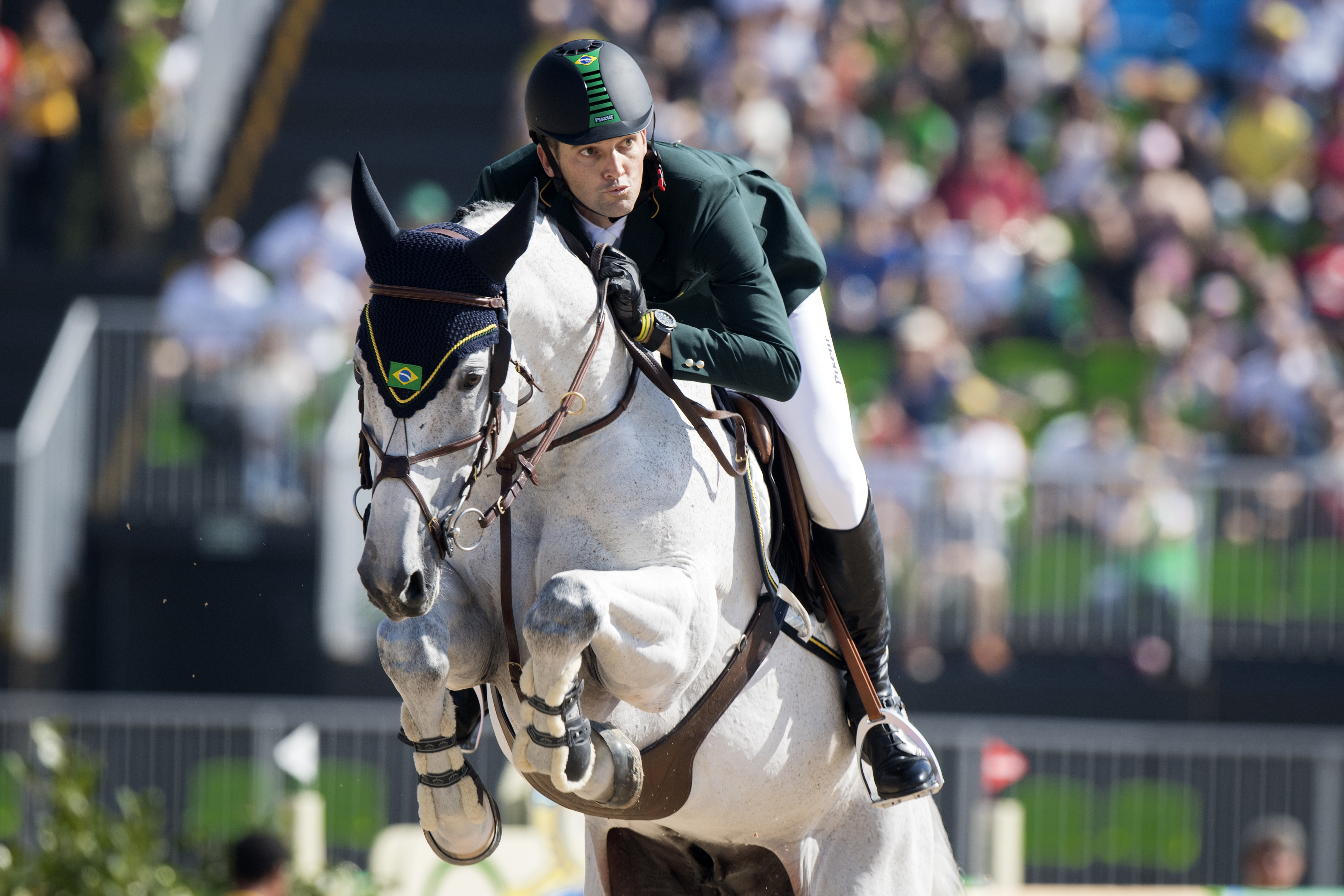 September 21: Team Final Competition & Medal Ceremony
Team Finals: The top 10 teams will compete for medals in reverse order of penalties. If a rider's team did not qualify for Round 2, but they are in the top 60, they will move forward to compete as an individual tomorrow. Final team placings are determined by adding the penalties from September 20 & September 21. In the event of a tie, tied teams will send their riders into a jump-off short course against the clock. The penalties from the jump-off will determine the winner. If all riders have equal penalties, the team with the combined fastest time will be declared Champion.
The day will conclude with the medal ceremony for the Team Competition!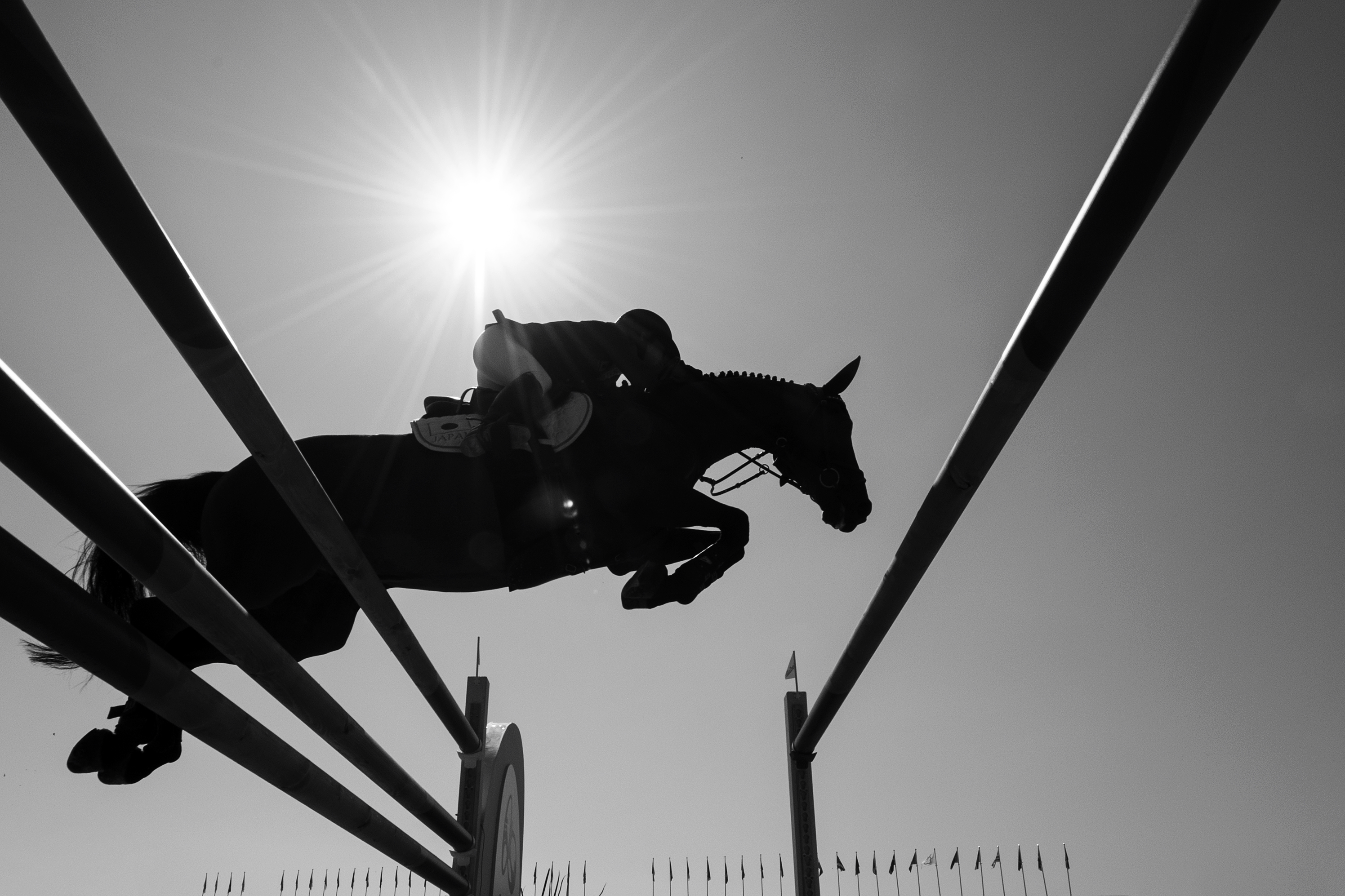 Saturday, September 22: Rest Day
September 23: Individual Final Competition & Medal Ceremony
The final day of show-jumping is the individual final competition, which will be run over two rounds. Fences are set at 1.65m in height, with spreads up to 2.0m. A water jump may be used in Round A if desired, but is prohibited in Round B.
Round A: The top 25 placed athletes after Day 1 & 2 of individual competition will return for Round A of the individual competition. Athletes may not have been eliminated or retired in any previous rounds of competition. If someone within the top 25 elects not to compete, the next best placed athlete will take the spot. After Round A, riders will be ranked according to penalties accrued over all rounds of competition.
Round B: The top 12 athletes will return for Round B of the individual final. Riders will compete in reverse order of penalties after Round A, so the rider ranked 12th going first. After Round B, placings are determined based on penalties incurred throughout all three days of competition. In the event of a tie, riders will return for a jump-off against the clock. If riders remain on equal penalties after the jump-off, their time will determine the winner. If riders have equal penalties and equal time, those riders will be placed equally.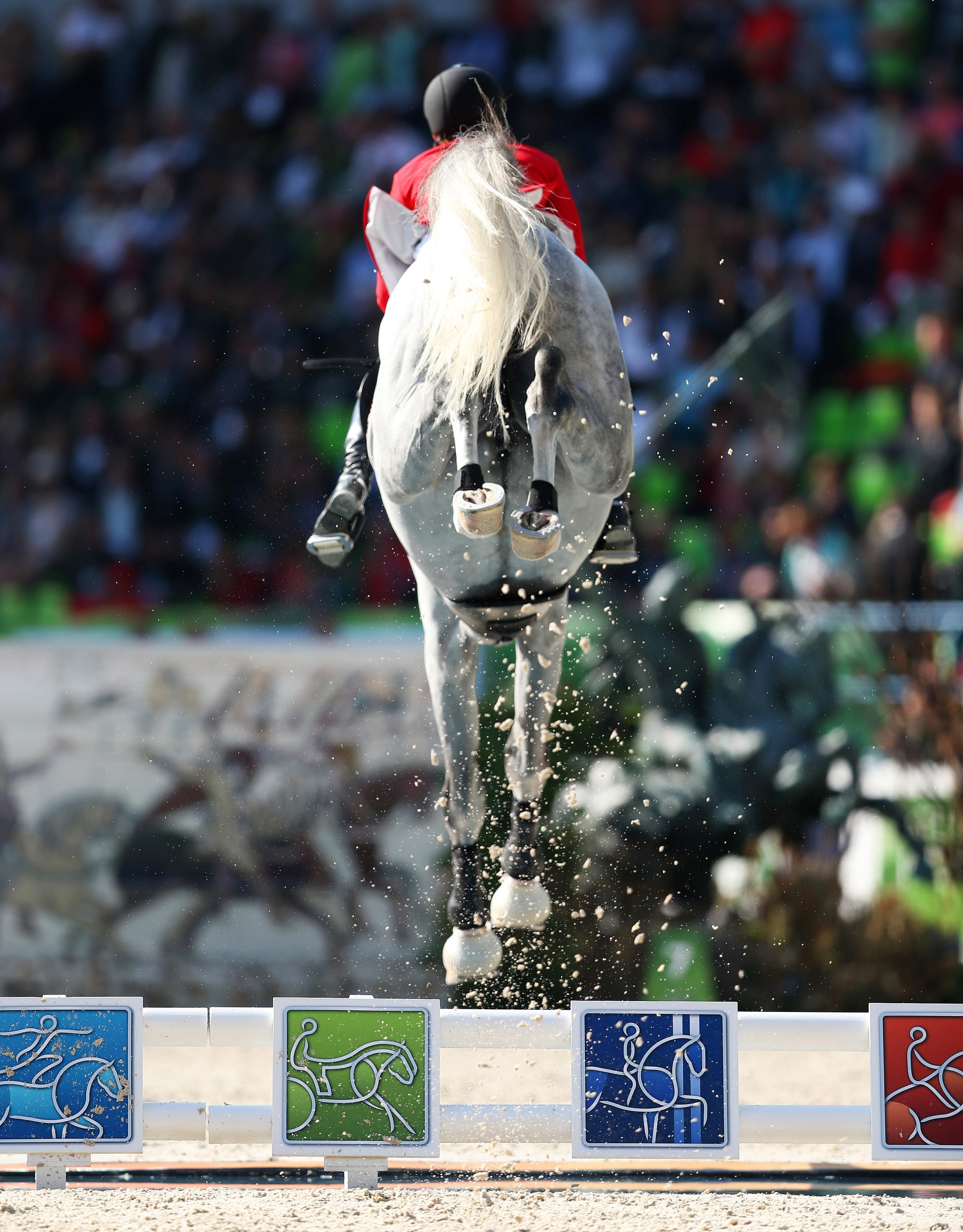 Now that you have a better idea of each day of jumping competition, purchase your tickets to come cheer on your teams or individual riders!
Jumping tickets are available now by clicking here. 
Jumping Schedule: 
September 19: Team Competition/ Individual Round 1
September 20: Team Competition Round 2/Individual Qualifier (Round 2)
September 21: Team Final Competition & Medal Ceremony
September 23: Individual Final Competition & Medal Ceremony