Polaris RANGER Driving will definitely be one of the more intense disciplines at the Games. The teams stay busy with not one but three different phases of competition: Dressage, Marathon, and Obstacle/Cones.
Before we dive into the types of driving, did you know that horses were driven long before they were ridden? Driving is actually the oldest competitive equestrian sport, and still very popular today. Now that we have a little background on driving, let's take a closer look at each phase!  
Already know you want to come watch Polaris RANGER Driving in September? Click here for tickets!
September 21: Dressage 
Driving dressage is very similar to the actual Dressage discipline. The team of horses must complete a set sequence of maneuvers within a 100 x 40 meters sized arena. The movements are judged on speed, transitions, different sizes of circles, and halts. The goal is to make the test look effortless, similar to a traditional Dressage test. And did we mention that all of the movements must be memorized before the team enters the arena?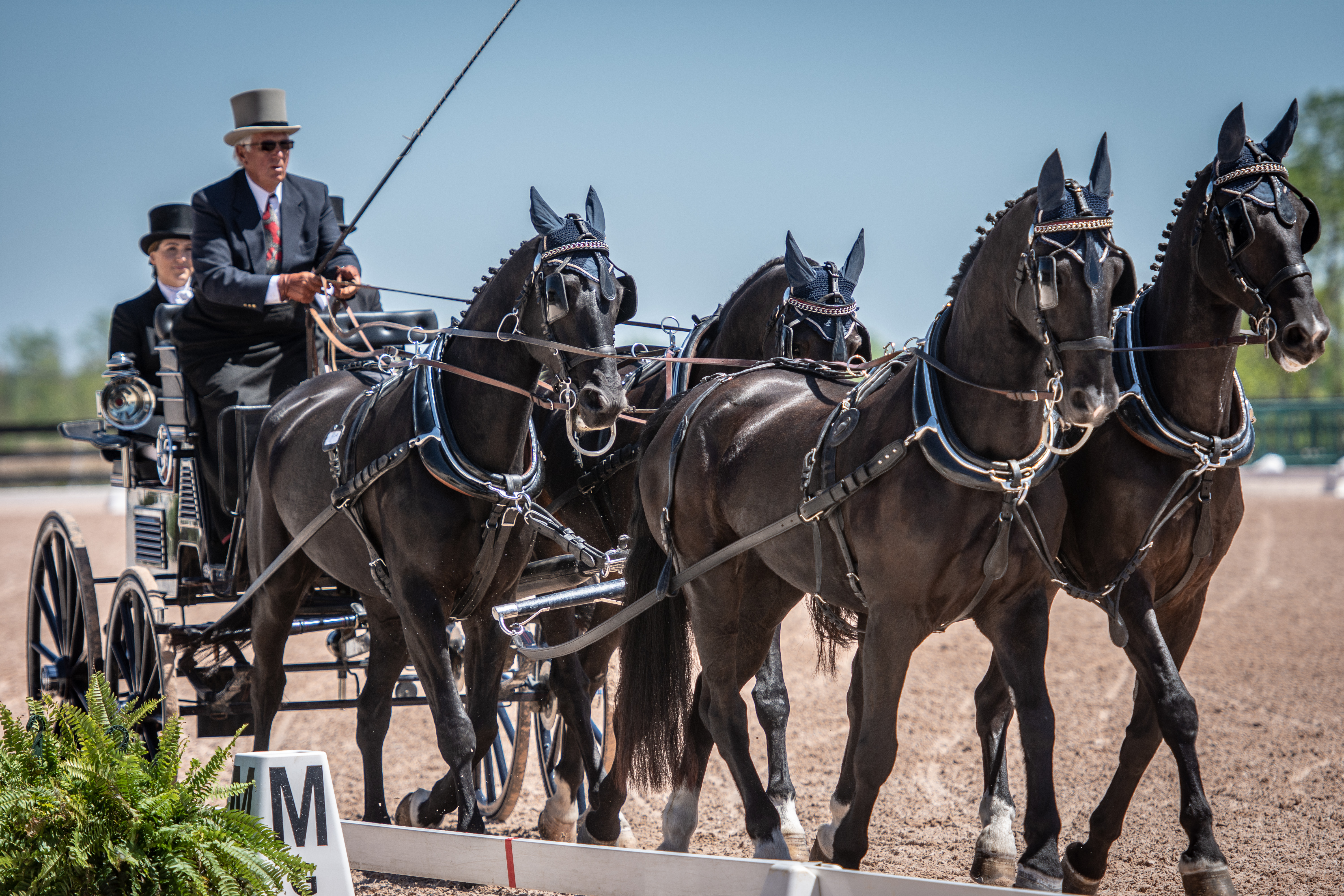 You might also notice the fancy outfits. The drivers are judged on their overall turnout, including their safety, cleanliness, tack, vehicle, matching of the horses, and the dress of the driver and groom(s). All members in the carriage are expected to wear matching or complimentary outfits with brown gloves and a driving hat.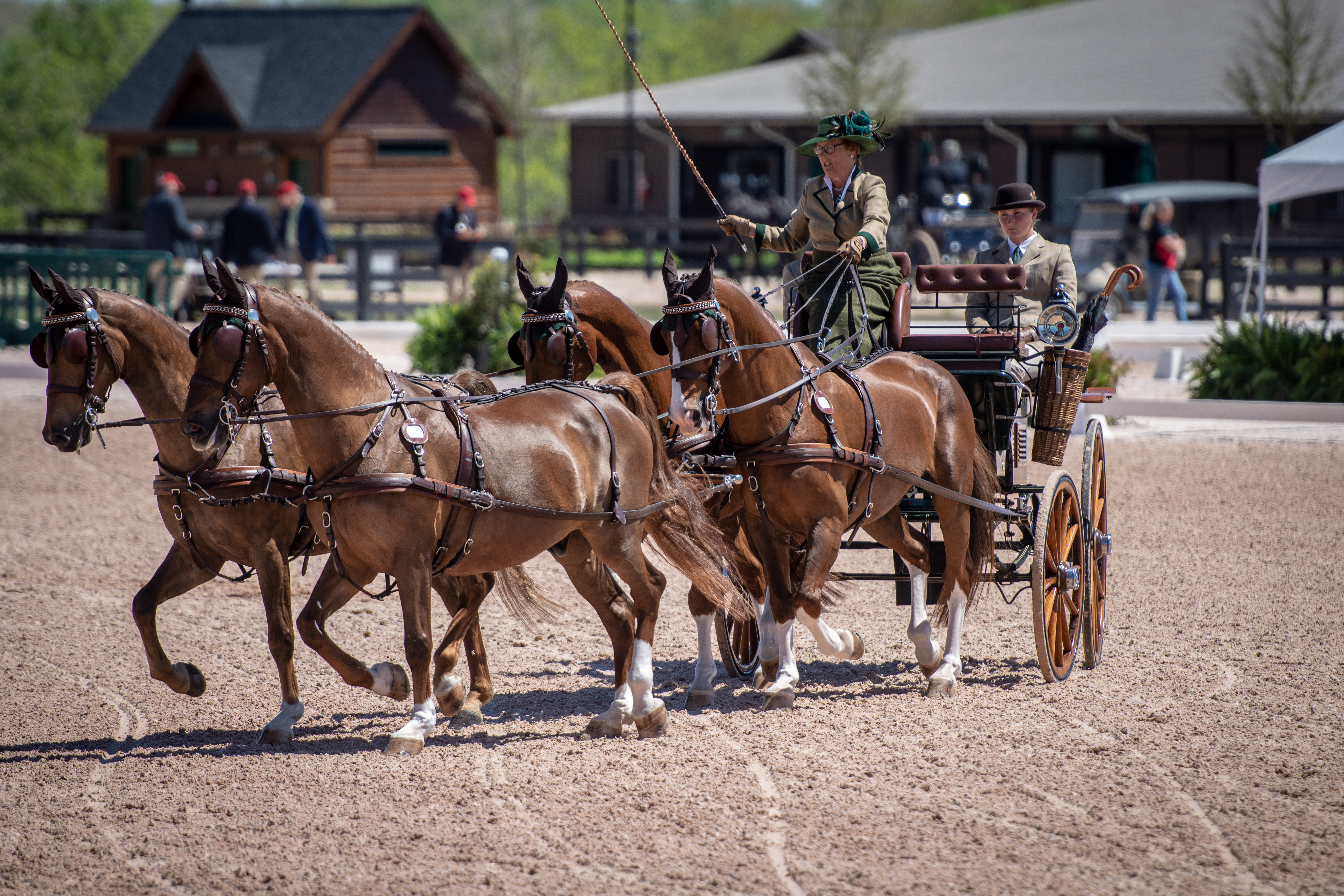 September 22: Marathon
This is thought to be the most exciting portion of the Driving phases.   Marathon is very similar to the cross-country portion of the Eventing discipline. This phase tests the riders ability to control speed and obstacles along the course as well as the horses' fitness level.
The team must race across an off-road track that includes obstacles such as water, bridges, steep hills, and labyrinths that the carriage must weave through.  You might also notice that teams are still encouraged to match, even on the marathon course!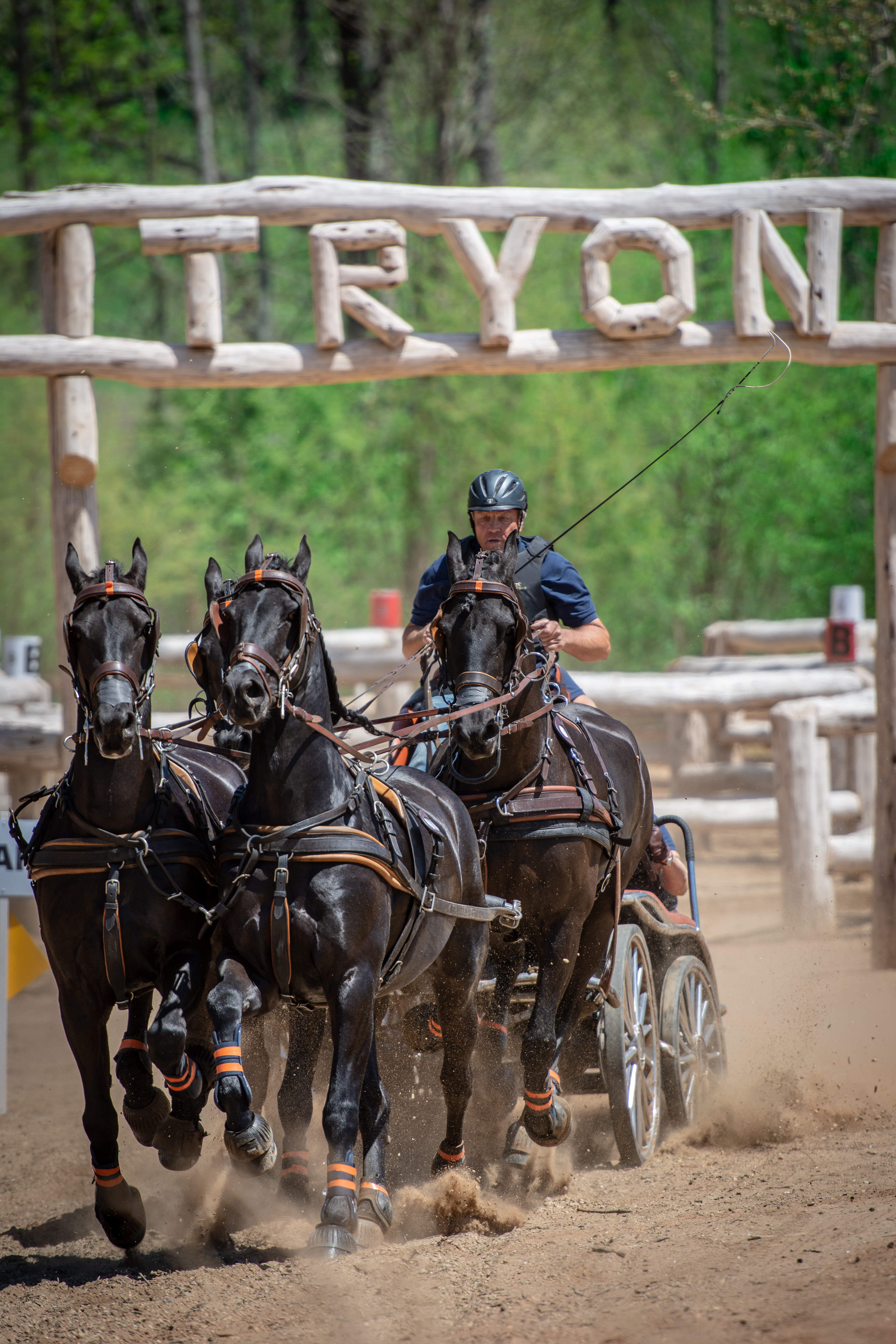 September 23: Obstacle/Cones
And we're onto the last phase, Obstacle! Obstacle is often also called cones, because teams are expected to weave through a set course of cones with balls balanced on top. Obstacle tests the horses' ability to finesse their movements along with stamina, because it follows after the marathon portion. It also puts the drivers under pressure to maneuver the course with extreme precision.
Just like the Dressage phase, the drivers and horses are again judged on their outfits and overall turnout.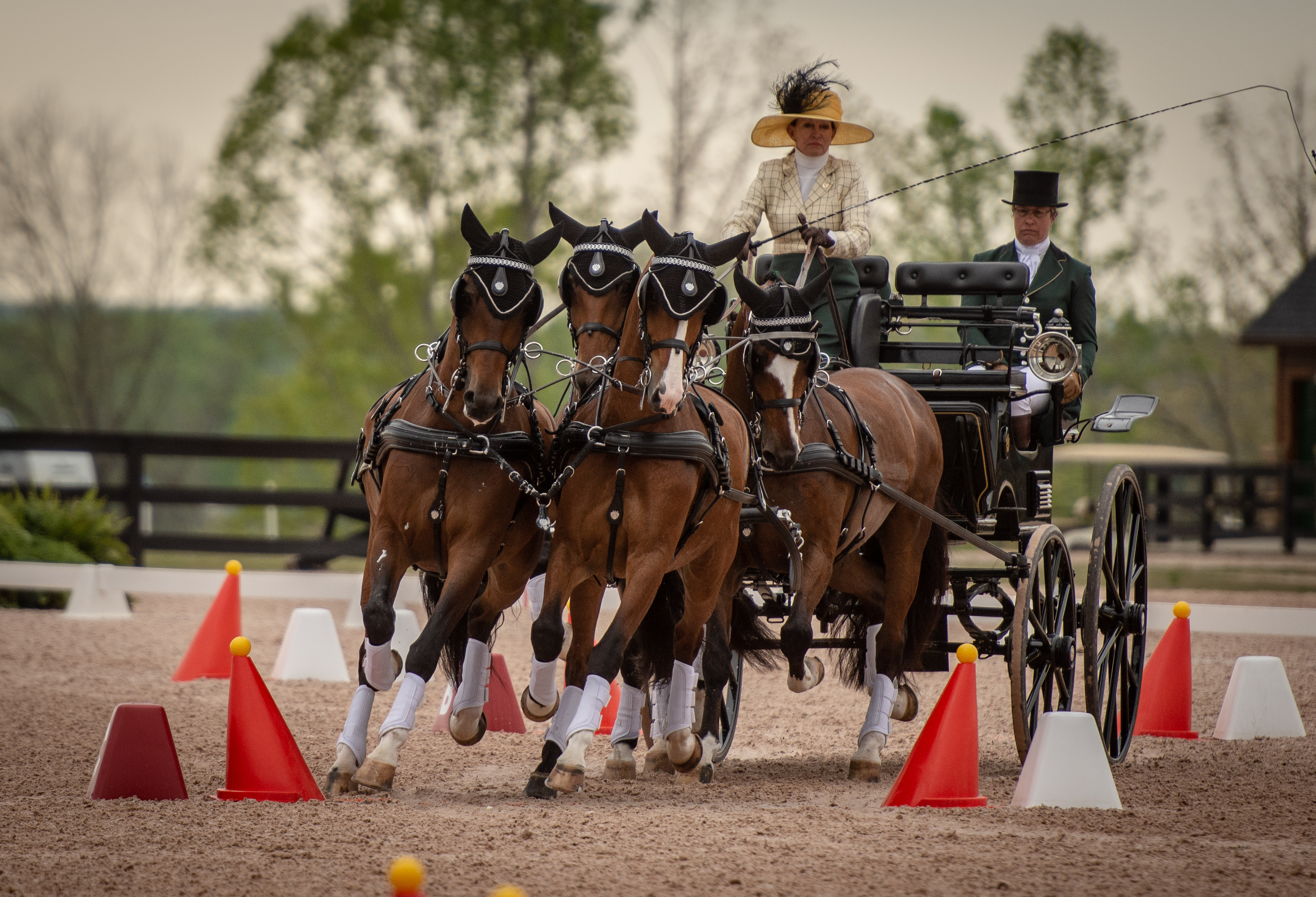 Overall, Driving is a test of horse and riders' fitness, accuracy, and teamwork. We are excited to welcome Polaris RANGER Driving this September to North Carolina.
Polaris RANGER Driving tickets are available now by clicking here.
 Polaris RANGER Driving Schedule:
September 21: Dressage
September 22: Marathon
September 23: Obstacle/Cones and Medal Ceremony
Photos by ©Tryon2018/Kimberlyn Beaudoin