Driving competitor, Bram Chardon may have started out as his father's biggest fan and crew member, but now he's making his own mark on the sport as the current #1 FEI Four-In-Hand Driver in the world. Bram will be competing at the Games in September with his father, Ijsbrand Chardon (currently ranked #2 in the world), and Koos de Ronde (currently ranked #5 in the world.) Read below to learn more about his personal journey with Driving, hear what a typical day is like at home, and more!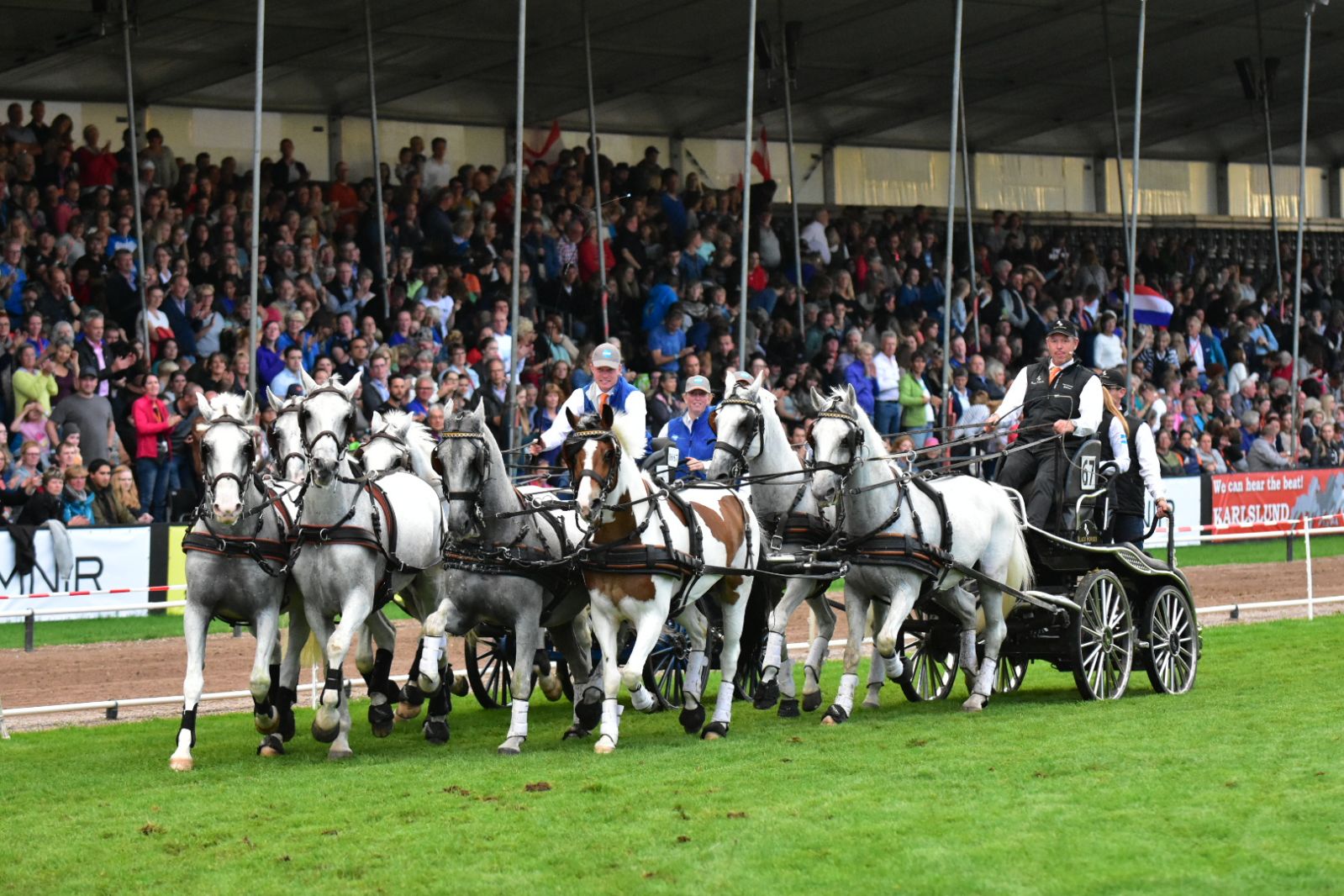 What has it been like growing up with your father as one of the world's top competitors to now representing Holland alongside him?
It was always a logical step for me to go into the sport of driving, because from such a young age I was part of my father's team, and I literally grew up at driving competitions. I think it was after the 2008 World Championships in the Netherlands, when my father became World Champion that I decided to really concentrate on driving. Before that I did ride, but I also did soccer, cycling, everything else.
After that 2008 Championship when I decided to concentrate on the driving sport, my career took off with three individual world championships with the pony teams. Now since 2016, I've moved up to horse teams and am competing in the same classes as my father. Two years later, we've now made it onto the same team.
As soon as I was allowed, so when I was 14 years old (you are allowed on the carriage at this age), I was on the back of the carriage. I was there in Kentucky for the 2010 WEG. It was my first World Championships as part of the crew. I also attended Riesenbeck in 2012 and then the WEG in Normandy in 2014 on the back of a carriage.
In 2016, at the World Championships in Breda I competed myself, but at that stage I was really just starting with the horse teams. I did the Pony Worlds in Breda in 2015, so it was really the first year of doing the horse teams when I went back to Breda. Of course I was definitely not competitive, not alongside my father yet! 
This year together in February, we both drove at the Indoor Finals so now we are competing against each other during both the winter and summer seasons! In the final I was actually one place above him, which of course in a family it's very interesting to be so close. Last year for me was already a big improvement, but I think this year is really the first year where we can both be in the top 5 (FEI World Rankings) together. My father is of course a bit stronger, but we can both be in the top 5, which is why we are now on the same teams. In Breda he was there as part of the Dutch team, and I was there as an Individual.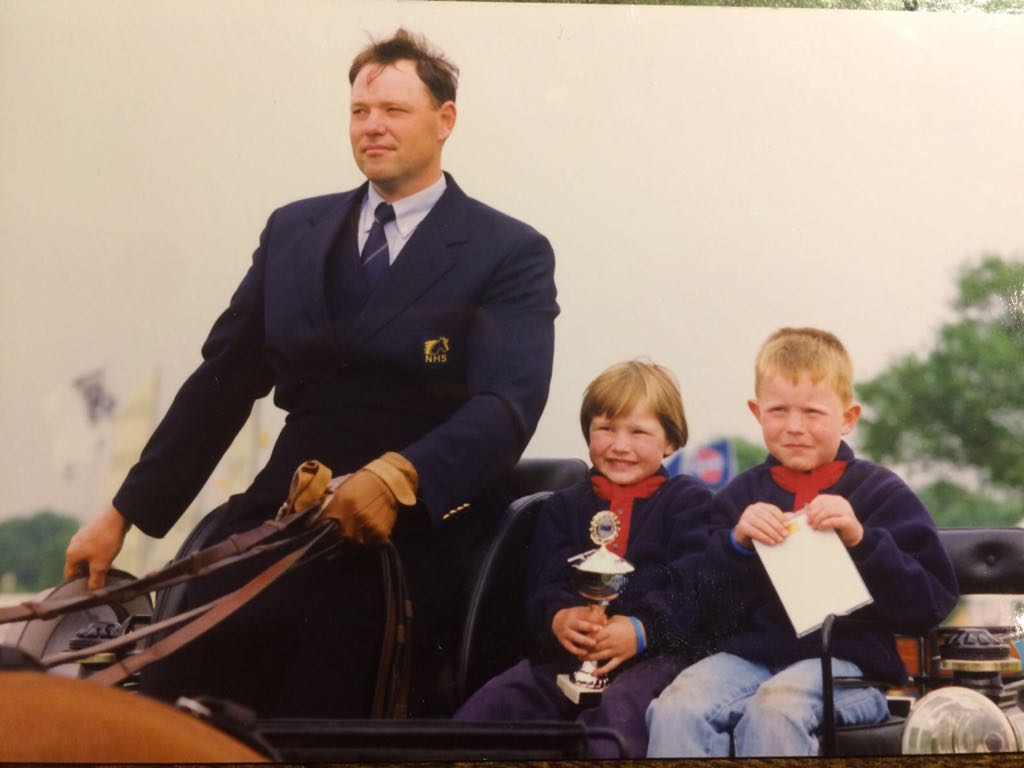 How do you choose a team of horses? And how would you explain how your team of horses works together?
When selecting a team, it's important that the four horses you have match in size, color, and way of movement- especially in Dressage where you get judged on appearance. They shouldn't be identical of course, that's very hard to find four identical horses, but as long as you try to match them as much as possible. Then the view from the side will look like one.
When you do your Dressage figures, all four horses should move at the same time like one team. They should work together. If you have matching horses it makes it a little bit easier. And you need very talented horses that can do three days of competition.
After dressage, you have to do your marathon course. We bring five horses to the competition, so you can bring a marathon specialist which you don't use in dressage, just the marathon phase. It's possible to change one for this. In the marathon, the look is important, but the speed counts more, that's the most important part.
For someone that is new to the Driving discipline, which phase do you recommend watching?
For the people who don't know what driving is, I would come and watch the marathon on Saturday. It's going to be fantastic for everyone, even if you know nothing about horses. The marathon is definitely the most fun to watch.
How do you control four horses all at once?
For us, we have to drive carefully to be able to control four horses at the same time, like perfectionists. Every little detail must be organized and coordinated, with four horses at the same time. It is of course a big challenge and quite a lot of work to get it perfect. But, when you go to a championship and everything is in line, and the horses are working for you and together, it's the most powerful feeling. You can drive a really powerful car, you can ride on a real powerful horse, but four horses at the same time doing exactly what you want, that is brilliant. That's the feeling that a team driver can only experience, not explain.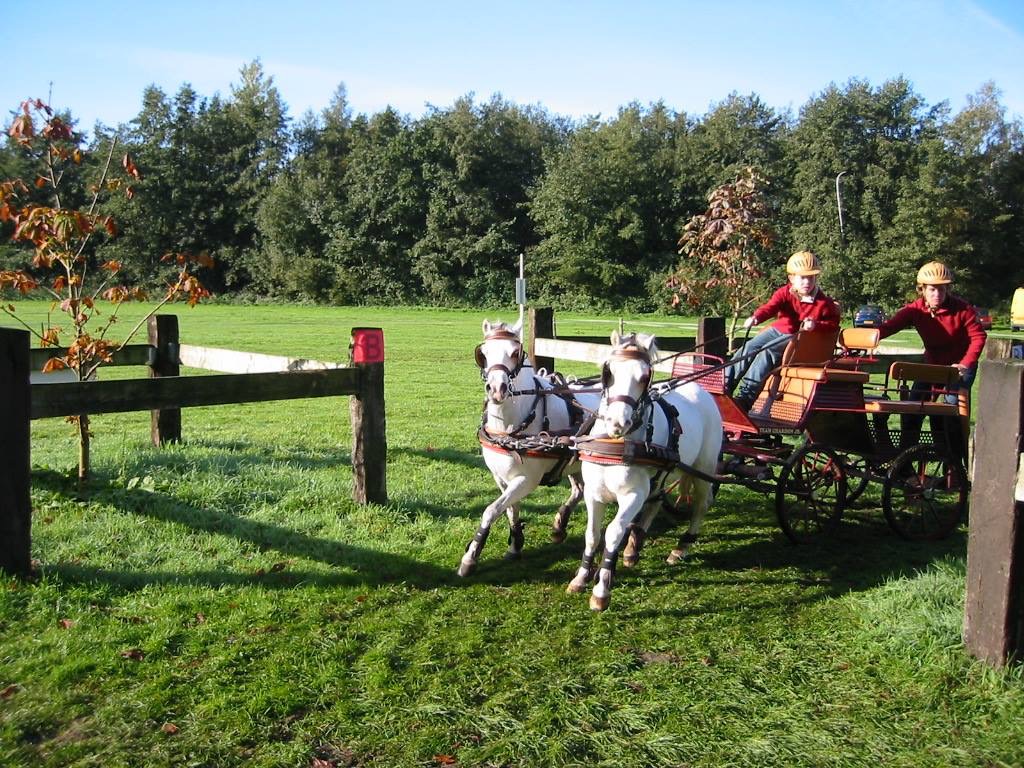 How do you train a horse for four-in-hand?  
First of all, it's important that each horse individually is on your command, and then the commands should be exactly the same for all of the horses you are training individually. Once he is on the commands, you start putting him next to a buddy, one he is comfortable with, to make them work together. You never go directly into four horses, you always start with a pair. Once you find a good buddy, you keep it next to him for a long period. You don't swap sides, you keep them on the same side every time and make them as comfortable as possible. Then you'll see, if you put in many hours with the same horses, in the same positions, doing the same sets, they start working together. Of course, the character of the horses should be matching. When you have a very lazy horse and a very fast horse, it will be difficult to make a match. When you choose a buddy, the temperament and character of the horse should match. 
What does a typical day of training look like leading up to WEG observation events and hopefully, WEG?
In our stable, we like to take the horses out of the box at least four times a day. They go into the walking machine in the morning to have a bit of exercise and warm-up before we start the actual training. Depending on how the horse is going, and what time of the year we are in, we do single training, pair training, or we do the team training. Eventually, we have to train as a team to get the results as a team. You always have to go back to the team training to see if their individual work is really working.
There are so many ways of training. We do a lot of ridden dressage for the horses, lunging, condition training under saddle. Because we do three days (dressage, marathon, and cones) there is a huge variation of work you must do with the horses to prepare them for the competition. After the real work they go into the paddock or field for 2-3 hours, and then they go out once more to be cleaned and washed at the end of the day. We have busy days, and we need lots of people in the stables to help us with all of the horses.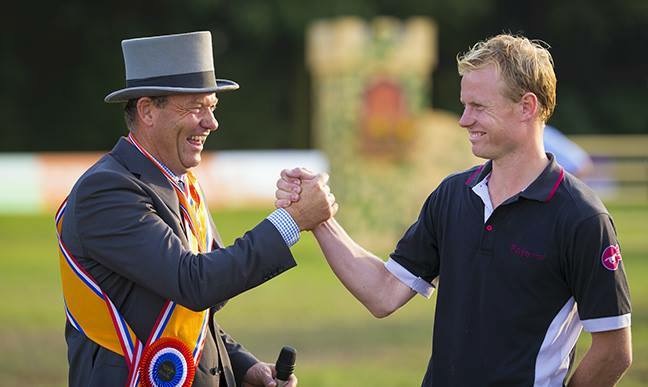 How do you get started learning to drive?
From a very young age of course in training we would always jump on the carriage with my father and enjoy the driving. But I did soccer, I did horse riding – it was not just because I liked it, I liked it of course, but it was also something for my parents to teach me the right way in carriage driving. They knew if I wanted to continue in carriage driving, that it would be very important for me to develop myself as a rider, so that is mainly why they had me riding at a young age. To go into driving no matter what, your riding skills should be there as well.
Of course they never pushed me, if I wanted to do soccer or cycling, I could do those – I could do anything I wanted as a kid. As I said, after witnessing that win at the World Championships for my father in 2008, the first championship we were really part of, where we were old enough to help him a little bit with grooming, I chose to go into driving. We started with small pony pairs, welsh ponies, directly from the beginning. The pair quickly became a team, and we did our first competitions, and walked the normal path that every other driver should do. I learned at home, then did small competitions, then bigger competitions.
The main difference for me as a child, that I still have the benefits of, is that from day 1 I learned it correctly. And I had good equipment, the carriages, the harnesses, the ponies, all the facilities available to me. At home, there was a dressage arena and obstacles to train with. Early on, everything was there for me, which of course made it much easier for me than for other drivers who are starting. It costs a lot of money and takes a lot of space, and stables, so it's very difficult to start it when your parents are not into it yet.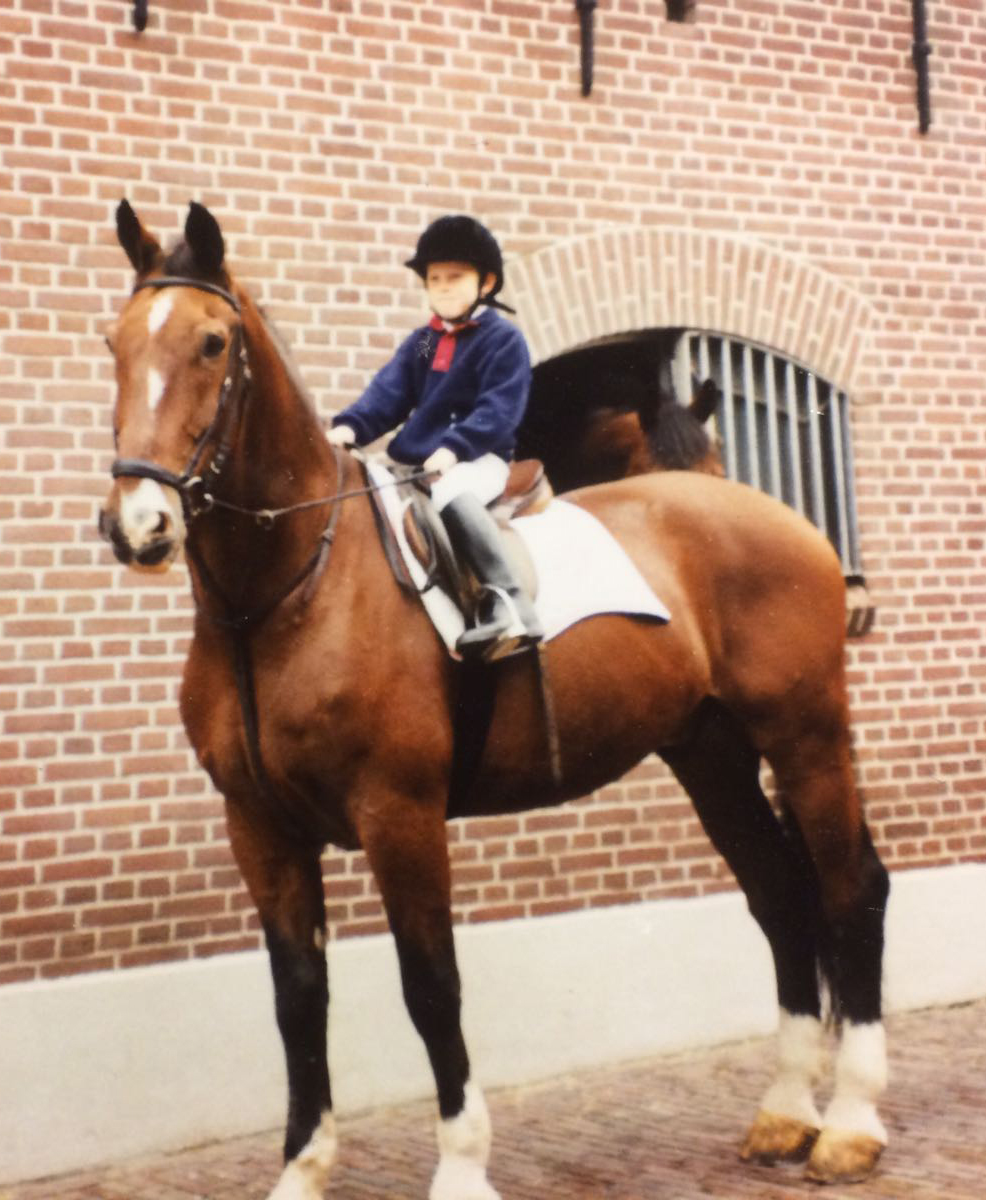 All photos courtesy of Bram Chardon.